Back-Seal Pouches - Center-Seal Pouch Bags
Back-seal pouches, or the so called center-seal pouch bags, are the more popular pouch bag product lines. They are used for a wide range of dry food applications, such as coffee, chips, candies, biscuits, nuts. Depending the specification and application you require the packaging product for, we will custom design the packaging solution best suited to your needs.
Our back-seal pouches are typically made of high oxygen and gas barrier poly film however the film can be further engineered for other properties such as moisture or light barrier, enhanced puncture resistance or thermoforming ability.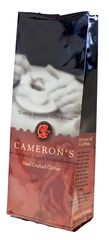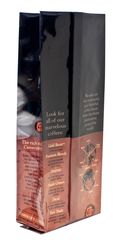 Contact our sales engineers today to discuss the specification of your packaging requirements.
Our in-house vertically integrated production capacity enables us provide you extraordinary flexibility for lead time and order volume. In addition, our overseas production capacity gives us the advantages of scale of economy. Our Mac based graphics department is directly linked to the rotogravure quality print equipment in the manufacturing line. Our new and returning customers are always pleased with the superior quality of our work.