Gusseted Pouches by Flexible Packaging Supplier, Polynova Industries
Gusseted Pouches are one of the more commonly ordered types of bags from our advanced barrier pouch bag lines. No matter what type of packaging you need for your food or pharmaceutical product, our barrier laminate gusseted pouches are an excellent choice. Over the past few years, the gusseted pouch bags have rapidly become the preferred choice of packaging for a wide range of food products among the larger retail brands.
Polynova Industries, with over 25 years of manufacturing and supply experience, are well positioned to serve and meet the most demanding product packaging needs. We have been serving the food processing and pharmaceutical industries in Canada and the US with advanced packaging solutions. Our Richmond, BC manufacturing plant is vertically integrated, so it works well for you as a one stop shop for all your plastic packaging requirements. For high volume orders, we offer our overseas manufacturing capacity to provide the benefit of economies of scale.
Call our sales engineers at 800-844-0363 for a free consultation to learn the benefits of Polynova gusseted pouches. Or for your convenience, please feel free to email us your product details via our web request form.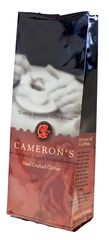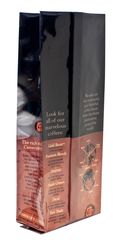 What makes the Polynova Gusseted Pouches the choice of packaging solution for your product?
Our gusseted pouches have been ordered by both small and medium-sized companies as well as large corporations across North America. Our loyal customers use our gusseted bags for the following applications:
Coffee: Quad-seal pouch
Beverages: Bottom-gusseted pouch with spout closure
Soups or non food items such as detergent: Resealable zip-lock pouch
Candies or biscuits: Dry food stand-up pouch
Retort applications
Ready-made meals
Gusseted pouch bag solutions by Polynova are custom designed and engineered precisely to meet the requirements of your product.
The advantages of our gusseted poly bag packaging solutions
Very efficient both in terms of cost and earth friendliness compared to traditional tin-can packaging or other rigid packaging solutions
High level of convenience for consumers
Features such as spout or ziplock closure, microwave and oven readiness, easy tear-open, easy recyclability makes them a preferred choice
Outstanding shelf appeal due to high quality & high gloss print
Easy logistics: no bulky packaging material and no need for labelling; no dents and no damage to the labels
Advanced high barrier property to provide maximum protection and shelf-life for your product
Call us today at 800-844-0363 to learn how gusseted pouch bag packaging can save you time and money or for your convenience, please feel free to email us your product details and questions via our web request form.