Spouted Pouch - Barrier Pouch Packaging for Beverages and Liquid Retail Goods
If you are looking for an advanced packaging solution for your product that will save you and your customer's money, that is eye-catching with high shelf-appeal, and that is easy and convenient for your customers to use, then you may want to try Spouted Pouch packaging.
Our Spouted Barrier Pouch Packaging solutions have been used for a number of different product types Including beverages and juices, oils and consumer products such as liquid detergent and soap.
Polynova Industries is a flexible packaging solution manufacturer and supplier in Richmond BC, servicing retailers, distributors and consumer goods companies across Canada and the USA. One of our growth products is the spouted pouch for liquid applications and the high barrier performance pouches. Our advanced plastic co extrusion and lamination technology ensures that we are able to custom design and engineer your barrier spout pouch so that it perfectly matches your specification and provides superior protection for your product.
Contact us today for a free consultation regarding your upcoming packaging project!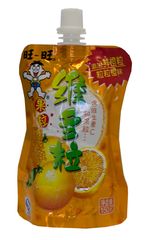 There is a great variety of features, sizes, shapes and materials you can choose from for your spouted pouch. There are different spout sizes and types for accommodating the requirements of your product: closure types such as screw cup, flip top or push pulls make your product extremely convenient for your consumer. Our in-house rotogravure quality print technology will ensure that your product will always beat your traditionally packaged competition on the retail shelves.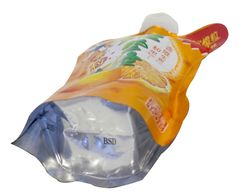 Features of Polynova Spouted Pouch Packaging Solution
Highly customizable design, shape and size
Very durable packaging
Meets FDA and CH requirements for retort technology
High level of convenience for your customers: easy opening, easy consumption, easy closing
Appeals for budget conscious customers in certain situations
High gloss and high quality printing – high shelf-appeal beating your competition
Environmentally friendly: light weight and easy to recycle
A cost effective solution
Contact us now to discuss the details of your upcoming spouted pouch packaging project.