Plastic Packaging Manufacturer - Production Capabilities
Our state-of-the-art production facility offers everything needed to expedite your order in a swift and efficient manner.
Whether it is a rush and small order, or a large volume consignment order, you'll always receive quick and reliable service from Polynova.

Flexible packaging solutions for your needs are delivered using technologically advanced packaging material with unsurpassable print quality for the most innovative solutions.
New Roto gravure printing press
Polynova is the first in west coast to offer both Roto Gravure and Flexo printing capability under one roof. Our state of the art roto gravure press offers print quality and also matt/gloss features that is superior than Flexo prints.
We can offer very competitive price and quick turn around time on our roto gravure print.
Prepress
Polynova prides itself on keeping current and is consistently pushing the envelope with new technology, equipment and techniques. Our art department uses the latest computers on a Mac based platform coupled with up to date graphics software to ensure the utmost in colour control and accuracy. We continuously upgrade our printing equipment to allow us to print 150 to 175 LPI consistently.
Our ability to provide Prepress services in-house facilitates quick job turnaround, reducing delivery time by up to 50%! Not surprisingly, we are able to offer below market costs to our customers, at the best quality. From concept to completion, we can offer you, at your request, worry free direct proofing of your packaging print jobs. Request a free estimate now!
Extrusion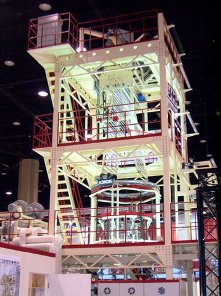 In-house extrusion means we can custom extrude your orders to accommodate specific size, thickness, and colour requirements. We can run 4 lines, offer 26 standard colours, and offer tri-extruded film, for added strength, sealing, and durability. We have added a state-of-the-art 3 layer co-extrusion line that features
- Internal bubble cooling
- Horizontal reverse haul-off
- Gravimetric dosing system, and
- Fully computerized process control
This allows us to make a 3 layer film of different layer property engineered for different applications. We have invested huge amounts in R&D to make a "SUPER-SEAL" film that can seal at a very low temperature. This enables a higher line speed in Form/Fill applications. This film is well received by our many customers.
Mounting and Printing
We pride ourselves on consistent quality printing and pioneering efforts. At the heart of our printing department is our microdot mounting system which Polynova introduced to the Canadian market. This has now become the industry standard. To ensure accuracy in registration, a microdot, which is only 10 microns in size, is enlarged 140 times and viewed on an overhead monitor allowing our technicians a high degree of registration control.
Global leader, Carint, manufactured our two premium 6 colour high-speed CI presses in Italy. They allow for quick-change over, are bladed for better ink distribution, have built in viscosity units and manage excellent registration capabilities . They support a 17" monitor that is closely watched by our experienced pressmen as a quality control feature.
Bag making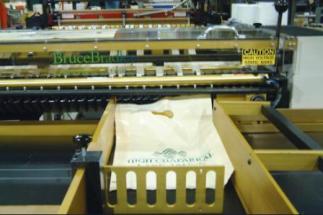 At Polynova, we diligently invest our time and resources in improving our products. We are currently installing a fleet of new bagging machines . They are efficient, allow for quick setup, run at high speeds and are designed to handle both short and long runs. Our qualified operators are trained to check product quality continuously during each run.
Call Polynova at 800-844-0363 or 604-448-0363 for your poly bag or other flexible packaging requirements today!
Lamination and Pouch Bag Making
The newly added laminator and state-of-the-art pouch bag making machine has helped us enter the barrier / food packaging arena. This will be the focus of our company for the future. We have acquired experienced personnel with highly technical knowledge in various lamination structures and applications.
Bio-degradable
Our cutting-edge technology allows us to offer a bio-degradable packaging solution as an alternative to all non-degradable plastic packaging solutions for food packaging products. We are one of the first companies in North America to use bio-degradable additives in our film, enabling total degradation of the plastic film after three years. One of our most recent initiatives is work with suppliers on the latest degradable additives that can meet international bio-degradable standards, including the ASTM-6400 for USA.
Quality Control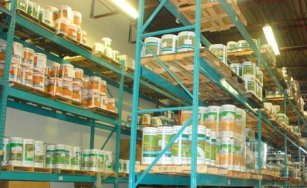 We recognize that your brand and its image must be presented on your packaging in the most appealing and attention-grabbing way. Your products will only sell if we provide you the right quality of flexible packaging solutions. We'll work closely with you and go the extra mile to check quality of our production and printing all the way through the manufacturing process. We observe very strict quality procedures and provide you the most accurate and timely service possible.