Poly Film Special Packaging Products and Bags
Highly customized, high quality print flexible packaging
You may be looking for a low volume special application like lawn signs for an event, or a plastic film based application like a plastic cushion bottle wrap that does not fit the regular design of a poly bag. Polynova provides solutions for a wide range of applications with very short turn-around time. Our in-house flexographic printing capability is world class, and depending on the given application, we can custom engineer the most sophisticated coex or laminated barrier film solution. You can rely on us to supply your packaging solution with the exact properties you specify.
Most of the time, our packaging is used as high-end consumer goods packaging, where appearance is extremely important. The properties of the film we use ensure the proper gloss and shine of your product packaging. In addition, our rotogravure full-colour flexographic printing enables your product and brand to be presented in the most appealing way on retail shelves.

Applications of the poly film special packaging and products
The list of possible special applications is endless. There can be many variations depending on the functionality, the shape, and the required barrier properties of the given product. Some of the main applications produced by Polynova are the following:
Bottle sleeves
Poly bottle sleeves are very efficient and eco-friendly alternatives to paper labels. Advancement in flexographic printing makes it possible for the quality of print to be as high as if it was the best quality paper based print. Plastic sleeves can be produced on thinner film than paper, lowering the carbon footprint of the packaging. Also, the plastic film sleeves, if applied on plastic packaging, make recycling easier by not requiring the separation of paper from poly.
Learn more about the eco friendliness of our the plastic packaging solutions.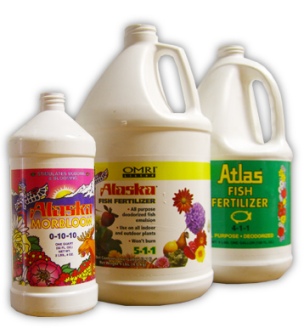 Air cushion packaging and bags
Air cushion packaging is a revolutionary solution to replace polystyrene, like Styrofoam in certain applications. Polystyrene is quite costly to recycle because of its volume. In certain circumstances, like in the case of electronics goods, you need to use a large volume of foam to provide adequate cushioning for your product. Once the product is purchased and unwrapped, the polystyrene cushioning becomes a bulky and clumsy waste material to manage.
With air cushion packaging, once the packed item is unwrapped, the cushions can be deflated and easily recycled. They are lighter than polystyrene, requiring less poly material and less energy to manufacture, thereby also lowering the carbon footprint. Better yet, the airbag cushions can be produced from recycled or starch based resin films, further increasing the environmental credentials of the packaging solution.
Flower bags and sleeves
Flower bags come in different sizes, shapes and gloss. They can be custom printed with your brand image or to commemorate a special occasion. Special anti fog film coating can be applied for clear and crisp presentation of your images on the flower wrapping.
Lawn signs
Lawn signs quite often require very quick turn-around time owing to the pressing deadline of an upcoming event. We have the ability to respond to your requirement with an unsurpassable speed and accuracy.