Square-Bottom Pouch - Quad-Seal Pouches by North American Pouch Bag Manufacturer and Supplier
Square-bottom pouch, a quad-seal pouch bag, can meet the requirements for almost any food applications. Our vertically integrated manufacturing technology enables us to produce the most cutting edge barrier and laminate film plastic pouches.
The square-bottom pouches are custom configured for a wide range of products. Depending on the specification and requirements of the product you need to have packaged, the square-bottom pouches can be designed to have oxygen, gas, light, UV moisture barrier and punctuation resistance and high thermoforming properties.
Contact our sales engineers today to discuss your packaging needs.
The most commonly used applications of our quad-seal pouch bags include coffee bags; ready to eat meals and other retort applications; pet food. The optional zip-lock resalable closure system feature is becoming more and more popular among our customers. In terms of your size requirements, we can accommodate any industry standard sizes, shapes and gusseting.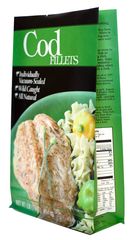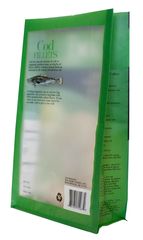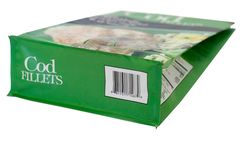 Our plastic pouch bag solutions have a higher level of shelf appeal than the traditional round surfaced tin cans. This is due to the high quality print and gloss and better image positioning. Your customers may also appreciate the easy opening and recloseability feature of our pouches.
Are you looking for short delivery leadtimes and flexibility? That is what we offer through our strategically located head office and manufacturing plant in Richmond, BC that supplies our products throughout North America. If you are ordering large quantities of square-bottom pouches, we are offer very reasonable prices through our overseas manufacturing capacity.