Stand-Up Pouch Bag by Polynova Plastic Food Packaging Solutions Provider Serving Canada and the USA
Stand-up pouch bag packaging and high barrier performance pouches are the fastest growing line of Polynova, flexible packaging manufacturer and supplier in Richmond, BC. Are you looking for a packaging solution for your products that is both economical and has the capability to beat your competition on the retail shelves? Polynova supplies advanced plastic packaging solutions for food, consumer goods and pharmaceutical corporations and small and medium sized companies across Canada and the USA.
Whether you are looking for a packaging solution for food, drinks or other consumer good product, we can custom design and engineer your stand-up pouch so it perfectly fits your specification. Your pouch will have your custom designed size and shape. Depending on your specification and application, we custom design the film your pouch is made of using state of the art multi-layer co extrusion and lamination technology.
Our stand-up pouches are used for a wide range of applications such as:
frozen meat and sea food
ready-made meals
convenience food such as nuts, biscuits and candies
beverages and soups
detergent, shampoo and soap
There are a number of excellent features in order to customize your stand-up pouch. Features such as tear open, zip-lock or spout closure are very popular and frequent choices for our customers. |Your pouch will always have the edge over your competition as our rotogravure quality print has a far more vivid appearance and high gloss than any traditional packaging.
Contact Polynova for free consultation about your upcoming packaging project!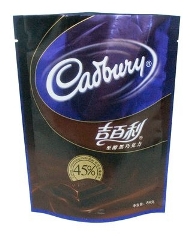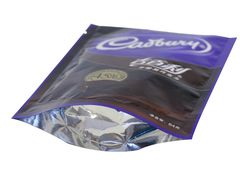 Advantages of Polynova Stand-Up Pouch Bag Packaging
Eye-catching, high shelf-appeal presentation of your brand
Shape and size according to you specification
High quality, high gloss print
Extremely convenient and user-friendly features
Stand up pouches made of high-barrier performance co-extruded laminate plastic film for optimal protection of your product
High durability packaging: no tin can dents or damage to labelling
Easy storage and transportation
Suitable for retort food packaging technology and for microwave ready packaging

Contact us today to discuss the specifications of the stand up-pouch packaging for your product!